PEZ Timeline Chronology
2000 saw the issuance of The Simpsons series with Homer, Marge, Bart, Lisa, and Maggie. The Bugz series (prompted by the animated movie Bugz Life) came into being with Jumpin' Jack, Barney Beetle, Sam Snuffle, Florence Flutterfly, Super Bee,Lovely Lady Bird, Clumsy Worm, and Good Natured Centipede. Smart Bee (or Baby Bee) was added to the Bugz Series later in the year. The Bugz series includes three different crystal variations. The "New" Peanuts Series was released featuring: Charlie Brown B, Lucy B, Woodstock B & C, Snoopy B, Joe Cool (Snoopy C), and Peppermint Patty. Chicago Cubs Charlie Brown, and Peter PEZ C (wide mouth) also came out in a variety of stem colors. New neon Valentine hearts (hot pink and hot red) were added to the Red and Pink hearts and a special EBay edition of Crystal hearts in Red, Blue, Green, & Yellow was offered with a special employees White EBay heart. This was the year for Fuzzy Friends (Bears, Cats and Dogs). A hot red stem Spiderman came out in Australia. A European version of Disney characters on neon stems had Mickey, Minnie, Goofy, and Pluto.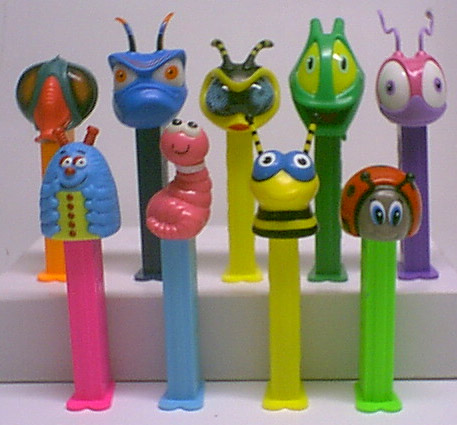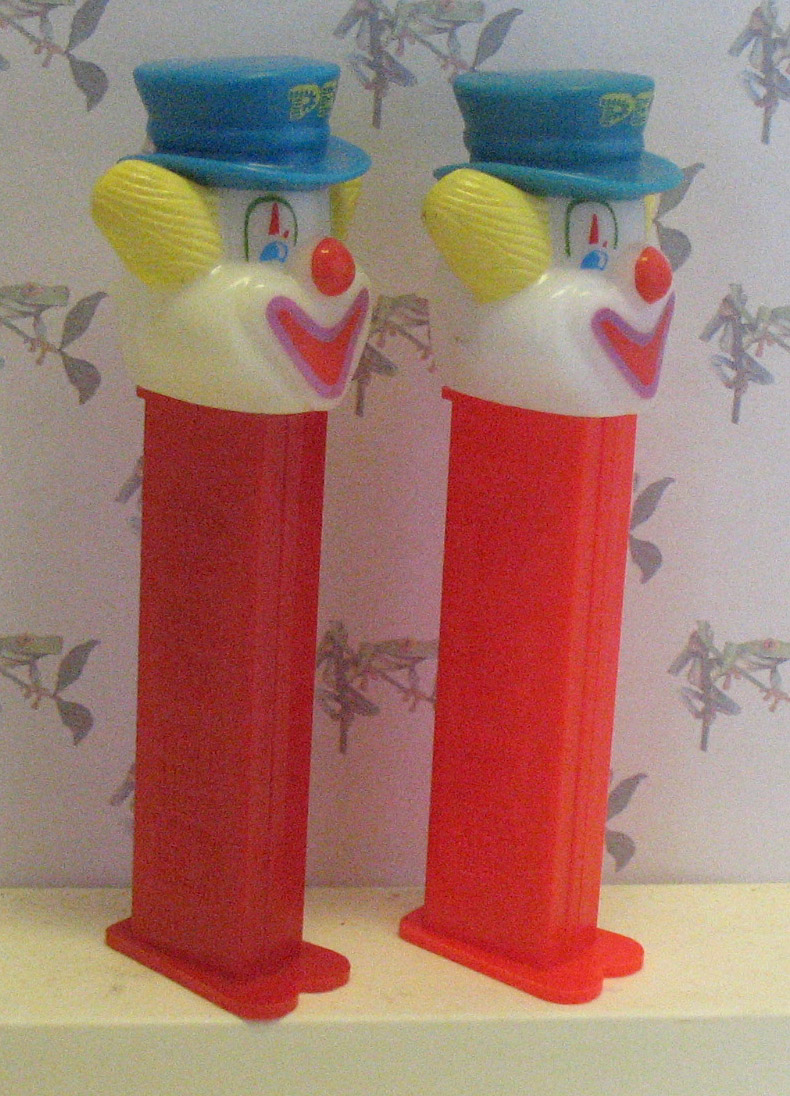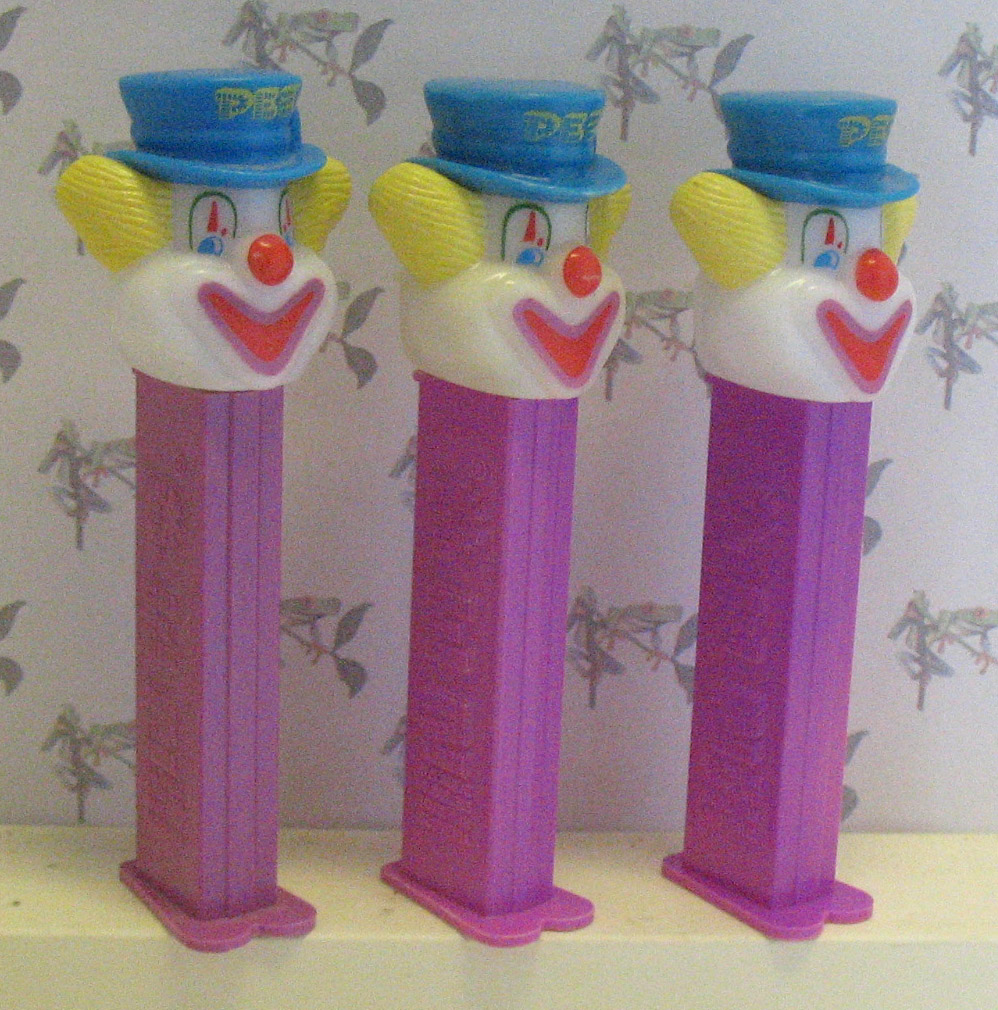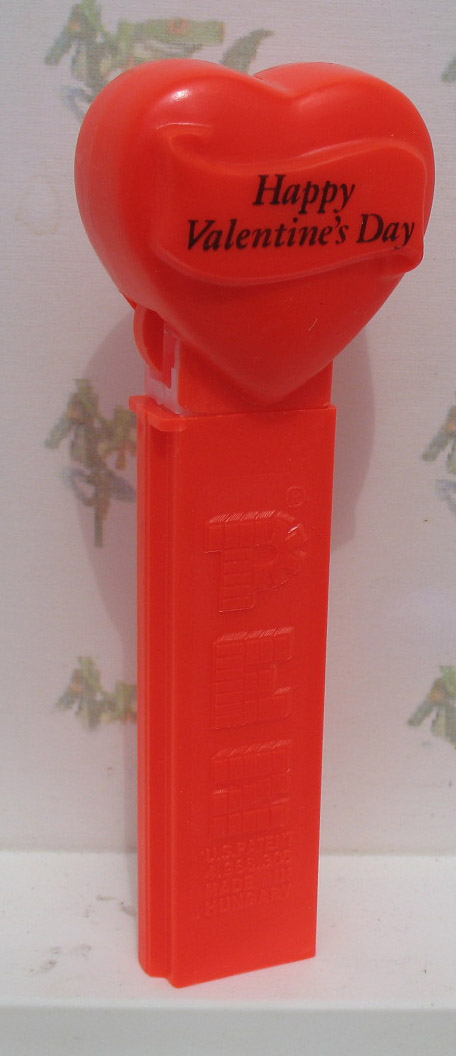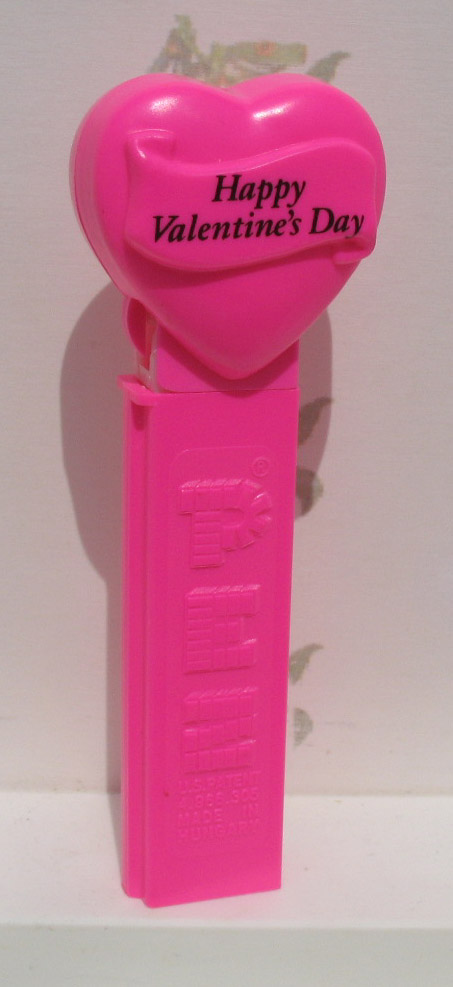 2001 saw a revised Winnie the Pooh B, Piglet, Tigger, and Eyore (two versions); the Crystal Psychedelic Eye with GITD Eyeball series (6 varieties); a Revised Bride and Groom set (both caucasion and African American version); a Chicago Cubs Joe Cool (Snoopy C), Minnesota Twins "TC" Bear (Icee E), Philadelphia Phillies Baseball, Orlando Magic Basketball, Neon Stemmed Peter PEZ C (Green and Red), GITD Bubbleman, GITD Icee Bear C; and finally the Pokemon Series: Pikachu, Koffings, Meowth, Mew, and Psyduck! Jungle Mission toys and Magic toys were issued that year.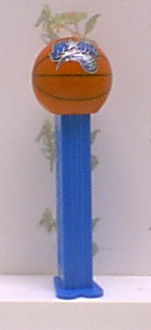 2002 saw the release of the following sports promos: Philadelphia KIXX Soccer Ball, Washington Mystics (WNBA) Basketball, Washington Wizards Basketball, New Jersey Nets Basketball, Columbus Clippers Baseball, NY Yankees Baseball, Arizona Diamondbacks Baseball, Chicago Cubs Baseball. E.T. came out with two varieties (cloak and no cloak). Star Wars series was expanded with

Clone Trooper, R2D2, and Jango Fett

. Bob the Builder Series was introduced with Bob The Builder, Pritchard, Spud, and Wendy. Holiday additions included a GITD Witch, GITD Skull B, GITD stem Pumkin, Santa E, Snowman D, Elf, Reindeer, and a Polar Bear! A pinker Pink Panther B came out. Tweenies also made it big with 5 characters: Milo, Bella, Fizz, Jake, and Doodles . The four Sourz were introduced: Pineapple, Blue Raspberry, Watermelon, and Sour Apple. Crystal Ball with Blue Stars came with a stand. The Yellow Zinnafant Elephant was issued. A Red USA Heart as well as the Japanese Flag convention Heart and the White Faced/Orange Hair convention Witch were also issued.

The Sourz characters came out in 2003 as did a new set of Valentines with hearts up and down the stem. An Austrian Flag heart was done for the Linz Convention, while a Crystal Snowman for other conventions and a special Peter Pez for PEZ A Go Go 7 were issued.. Regulars reappeared with a new color scheme called "Retro". In honor of 9/11, an emergency heroes series was issued with nine different characters: Nurse, Policeman, Policewoman, Police Dog, Scuba Diver, Pilot, Army Ranger, Fireman, and Construction Worker. The Construction worker and Fireman have both white and African American versions. Disney came out with an Extreme series and Looney Tunes came out with a "hip" series. Funky Faces were intoduced on a variety of stem colors and 13 different variations on the Smily Face. The Jungle Book series was also introduced in Europe with Mowgli, Shere Kahn, Bagheera, Kaa, and Baloo in regular and special edition "Golden". Sports series was expanded with the release of an LSU Tigers baseball and a PEZ sports sample featuring a Baseball, Football, Basketball, and Hockey Puck. Formular One race cars were introduced (red, blue, yellow) ans were NASCAR Pull & Go cars (7).

2004 saw the release of the Shrek Series in Europe with Shrek, Fiona, Donkey, and Puss-in-Boots. Lion King Series came out with Mufasa, Simba, Fala, Pumbaa and Timon. The Incredibles series both masked and unmasked came out: Bob Parr, Helen Parr, Dash Parr, and Jack Jack Parr (also Golden version of Jack Jack). Looney Tunes issued a "Back in Action" series. Big Rig trucks were all the rage. Price Chopper and Get Go (red) issued one each issued a Big Rig truck. Roo and Heffalump were added to the Winnie the Pooh series as it was remarketed. Sponge Bob Series was a big hit with Spongebob on several colored stems (blue, red, brown and his underwear), plus Patrick and Squidward. . Special crystal versions of Big Bird, Elmo, & Cookie Monster came out for Sesame street's 35th Anniversary. Jeffrey the Bunny came out on two colored stems - Red and Brown. The Clear Crystal Maximare Elephant was issued along with two Breast Cancer Awareness Crystal hearts. The Boston Scientific Ball was issued. PEZ A GoGo 8 used a Goofy Funky Face and a Crystal Super Bee was used for other conventions. The Crystal Earth came out that year. The Swedish Soccer Ball had a set of three. The red Novartis Lion was issued as well as the European Metro Stars Hockey Team series of 4 (including the Tan Faced Lion with lettered stem).

2005

new releases include additions to the Valentines adding a purple heart and a white stem and pink heart. Madagascar Series also hit the streets with Alex the lion, Marty the Zebra and Gloria the Hippo. Star Wars series was expanded again with the release of Revenge of the Sith. General Grievous, Emperor Palpatine, Death Star and a new Chewbacca came out. A GITD face Palpatine came out later that year. Hello Kitty series was issued with three different Kitty designs plus My Melody. Kurkurin. was issued in that series in Europe and Asia later. Disney Princesses: Belle, Jasmine, and Cinderella; the Bratz girls: Cloe, Yasmin, Sasha, and Jade. Sesame Street hit it big with 6 new characters: Bert, Ernie, Cookie Monster, Big Bird, Zoe, and Elmo. A special crystal Elmo, Big Bird, and Cookie Monster were issued in collector's boxes. Seven NASCAR Helmets came out featuring Rusty Wallace, Kasey Kahne, Matt Kenseth, Bobby Lebonte, Tony Stewart, Jeff Gordon, and Richard Petty. Sports series saw a Connecticutt Suns Basketball. The convention circuit saw the release of a crystal Chick in Egg, a globe on crystal hand and a series of Globes in Hand for the FX show. Walgreen's had a special issue of two big rig trucks. Halloween time saw the continuation of the new glowing line of Witch, Pumpkin, and Toti (the skelton). Missing was the Mummy, but the older glowing ghosts were brought back: Naughty Nell, Slimy Sid, Happy Henry, and Polly Pumpkin. Christmas series saw the release of a clear crystal set of Reindeer, Santa, Snowman, Elf, and Bear. Mr Bean was released in Europe with Mr Bean, Irma, Mr Bean's car, and Teddy the bear. A Blue Crystal Maximare Elephant was also issued in Europe. A color Crystal Kooky Zoo series was issued. A rework of The Teenaged Mutant Ninja Turtles came out. A Special issue for Hurrican Katrina fund was issued in August. Barky Brown - created for Australia's Animal Welfare League as a fund raiser to help needy animals came out with a white face Barky on red or black stems with proceeds going to Hurrican katrina Relief. A Brown face barky was issued the same year on light blue, green, yellow, orange, and red stems. Boy and Girl Bundesrat PEZ were issued in Europe. The Plush toy series saw the issue of Barnyard Babies and Safari Babies.

New issues for 2006 included new colors and an additional 12 sayings on the Valentines. The colors were now Deep red, deep red with white stem, Purple, purple with white stem, hot pink and hot pink with white stem. Four characters from the animated movie Ice Age II were issued: Manny the Mastadon, Sid the sloth, Diego the sabertooth tiger, and Scrat the sabertooth squirrel. Chicken Little Series with Chicken Little, Fish-Out-of-Water, and Abby the Ugly Duckling was released. A special Golden Fish Out of Water was a companion piece. The Easter line continued with Mr Bunny on a blue stem. Another animated movie, Over the Hedge, brought four more characters: R.J. the raccoon, Hammy the squirrel, Verne the turtle and Stella the skunk. From Disney's Pixar studios animated movie Cars comes the release of four cartoon cars: Doc Hudson (dark blue on red stem), Lightening McQueen (#95 with lightening bolts on the side on a yellow stem), Sally (light blue on an orange stem and Mater the Tow Truck. Hello Kitty came out with a

crystal

set which was eventually packaged in a tin box. A second European Crystal Hello Kitty set had painted stems. Wal-Mart trucks came out in four different cab designs. Sony Animated pictures came out with Open Season and there were four PEZ characters to go along: Boog the Grizzly Bear, Eliot the Mule Deer, Mr Weenie the wiener dog, and McSquizzy the squirrel. Looney tunes came out with a world cup soccer edition of Bugs, Tweety, Taz, Daffy, plus a few logo soccer balls. A limited edition NCAA football series came out with the logos of 8 schools on a football: Alabama, Florida, Florida State, Georgia, LSU, Michigan, Penn State, and Texas. A newly designed set of Coach Whistles was issued. The Disney Princess series was expanded by the issue of

Ariel

(Little Mermaid) and

Aurora

(Sleeping Beauty). The Halloween series came out with a new Black Cat as the new witch, pumpkin, and Toti continued. Orange County Choppers came out featuring Paul, Jr, Paul, Sr, and Mickey (the first live person heads issued by PEZ). Christmas time saw the inclusion of Mrs Claus to the Winter Stars series. The convention and special promotion circuit saw the release of Hard Rock Cafe, and a special Football, while the FX Show used another Hand in Globe theme. In Japan, the Nintendo mini series came out as well as a full size Gundam series with Gundam, Z Glok, Zaku and Zaku II. Barky Brown Crystal set featuring Green, Red, Yellow, Blue and Brown crystal Heads on plain stems came out. The second issue of Barky Brown for 2006 included a Brown face barky on green, red, and light blue printed stems (bones and paw prints). A Valentine Plush series called Cuddle Cubs was issued. Packages of Mints featuring Norman Rockwell paintings was introduced.

2007

started right off with a group of four characters from the animated movie, Meet the Robinsons with Lewis, Wilbur Robinson, Carl the Robot, and Bowler-Hat Guy. Shrek III came out and the previously European only set was then issued in the US. There is a difference in the country stamp. It still featured the same 4 characters, Shrek, Fiona, Donkey, and Puss-in-Boots. Pixar Best with Buzz Lightyear, Nemo, Mike and Sully (from Monsters, Inc) were issued in the US. Political plush PEZ were issued with an elephant and a donkey. The animated movie Ratatouille inspired four new PEZ: Emille (brown rat), Skinner (the angry chef), Linguinni (the garbage boy), and Remy (the blue rat and wanna-be-chef). Snow White came out to make the Disney Princess series arrive at 6. An Elvis collector tine came out featuring Elvis in three stages of his life. The tin also included a CD of music. This is only the second time PEZ characters were of real people. Ohio State, Notre Dame, and Louisville were added to the NCAA football series bringing that series to Eleven. NASCAR haulers came out matching the 6 of the 7 helmet designs of the earlier issue. Only one missing is Bobby Lebonte. The animated Bee Movie with the voice of Jerry Seinfeld came out with four characters: Vanessa the florist, Barry B. Benson, Pollen Jack Buzz and Adam.. Hello Kitty series added the Choco-cat. The PEZHEAD Movie had a special pez for the movie that is a movie reel. To honor the

80th anniversary of PEZ

, special editions of Mozart, Empress Sissi and two sets of Mickey Mouse (One set of Gray Mickey and Minnie and the other a collector tin of three Mickey). The three Mickey Mouse in the collector tin represent the

1928 Mickey, the 1940 Mickey and the 2000 Mickey

. The Mozart and Sissi PEZ are the third 'real' people PEZ. The movie Golden Compass, which is slated for December 2007, is the guiding interest in 4 PEZ characters: Ragar, Lorek, Pan, and the Golden Monkey (Ozymandias). A special crystal version of

Cookie Monster and Big Bird

was added to the Sesame Street series. The NASCAR series was expanded to include the helmets of

#8 Dale Earnhardt, Jr, and #48 Jimmy Johnson

. A special 50th Anniversary of Daytona 500 helmet and hauler was issued through Kroger stores. The Christmas series saw snowflakes added to the stems of all Santa, Mrs Claus, Elf and Reindeer. These snowflake varieties were a limited issue and not widely available. A Crystal set of the same characters plus the Snowman was also out in limited supply. Santa had two crystal variations - one all clear crystal, one with just a crystal head but regular red hat. Barky Brown Crystal set featuring Green, Red, Yellow, Light Blue and Orange crystal Heads had Woof Woof on stems. Arctic Planet plush PEZ came out with Whale, Seal, Husky dog, and Penguin.


2008 saw the continuation of the Valentine special sayings hearts but with the addition of light pink and dark red colored crystal hearts. These new hearts also had print color variations of Black or Red on the pink crystal hearts, and Black or White on the red crystal hearts. The Hot Pink and Dark Red hearts that had Black lettering in 2007 switched to White lettering partway into 2008. Spongebob Series saw the addition of Gary, his pet snail, Bruce the Shark was added to Pixar's best. The Easter series saw a change in the Lamb, adding a different bow and Bunny on a Blue Stem. Disney Princess series expanded again with the addition of Mulan and Pocahantas bringing the series to eight. As baseball season approached, the first in a new series of Major League Baseballs came out: Cubs, Dodgers, Giants, Orioles, Red Sox, Yankees, Braves. The Mets, Cardinals, Indians, and Tigers followed a few months later. The Pixar movie Kung-Fu Panda prompted the issue of 4 characters from the movie: Po, Master Tigress, Master Monkey, and Master Shiafu Disney Fairies came out with the first three in the series: Tinkerbell, Silvermist, and Iradessa. The European version of Fairies had gray skirts while the US version had purple skirts. Pirates of the Carribean series features Capt. Jack Sparrow, William Turner, and Davy Jones. A new Batman along with the Joker, Riddler and Two-face. NASCAR series saw a Daytona 500 Anniversary Helmet and Hauler and Pull&Go issue, a 25 year Sprint Cup Helmet, Hauler and Pull&Go, Dale Earnhardt, Jr switch to #88 and Carl Edwards added and Bobby Lebonte dropped. The Star Trek Collector's series was issued with 8 characters including the Enterprise: Kirk, Spock, McCoy, Scotty, Sulu, Ururah, and Checkov. Looney Tunes saw a special Tweety and Taz issue with printed stems. Darby and Buster are added to the Winnie the Pooh series as Pooh and Tigger were dressed as sleuths. Wall-e and Eve were issued as the animated movie took off. Even more NCAA colleges were added to the football series: Utah, Virgina Tech, U of North Carolina, Washington State and U of Washington, Nebraska, and Brigham Young bringing the series to 18. The NCAA Basketball series added two more: U of North Carolina and Ohio State A Japanese Hello Kitty series with full bodies came out as well as a Shinkansen train issue. Plush Cats and Dogs came out. Barky Brown Charity set included Brown Head with three colored stems with Dog Houses: Light Blue, Orange, and Yellow. Walmart and Giant Eagle Get-Go (Blue Truck) each had a big rig issued. Pixar Cars put out a special Lightning McQueen play set with 4 different printed stem versions. Elvis Mints replaced the Norman Rockwell Mints.


2009 is becoming a very industrious year. Valentine issues saw a new Cherub and a dark pink crystal Heart with just three sayings: Happy Valentine's Day, I (heart) U, and Be Mine. A Phillies logo was added to the Baseball Series in honor of them winning the World Series. A Yankee Stadium tribute PEZ also was added to that series as well as logo updates for the Cubs, Tigers and Red Sox. Skipper the Penguin and Melman the Giraffe were added to the Madagascar series (European issue). The Star Wars series was expanded as a new issue of 8 coincided with the Star Wars Clone Wars movie. Clone Trooper, General Greivous, C3PO, R2D2, and Yoda continued but saw the new Anakin Skywalker, Ahsoka Tano, and Obi-Wan Kenobi. Pete The Cat is part of the 2009 Disney Pez series. For Easter, the Lamb and Chick in Egg continued with the addition of a Rubber Duck and a Chocolate Bunny. New European issues include the new Disney series of Dalmation, Bambi, Baloo on red stem, Marie and the continuation of Lion King's Simba. Disney Fairies saw the addition of Rosetta, Fawn and Terence. Toy Story Series saw the addition of Woody and Rex the Dinosaur. A Special numbered collectors edition for Wizard of Oz came out featuring Dorthy, Toto, Cowardly Lion, Tinman, Scarecrow, Wicked Witch, Good Witch and OZ. A Thomas the Train series was started with 3 trains: #6 Percy, #5 James, and #1 Thomas. Big Rig Haulers series saw a limited edition Movie Gallery, Hollywood Video, Winn-Dixie, Sheetz, Wegman's Grocery (with fried chicken sides), Rite-Aid, Get Go (from Giant eagle) in Red truck. From Monsters vs Aliens comes three new characters: Insectosaurus, BOB, and Missing Link. Halloween series saw the addition of a Bat. Iron Man was added to the Super Hero Series and Spiderman and Wolverine were reworked slightly and Hulk was completely reworked. New NASCAR helmets came out honoring several race tracks and races: Taledega, Darlington, & Daytona. Joey Logano was added as a NASCAR driver taking over the retiring Tony Stewart's #20. Ice Age saw a new Dino Mama and a Scrat with Nut as Ice Age III hit the theatres. For Christmas, a new Winter Bear was issued with red sticking hat. Additional NCAA Footballs were issued: Missouri, Arkansas and a rework of LSU. Additional European issues: Winx girls Bloom, Stella, and Flora; a pastel Hello Kitty set. Barky Brown Charity set included Brown heads with Red, Light Brown and Blue stems with Frisbees. A brown head Barkina with yellow ribbon on stem was issued for Black Saturday.

Hop on over to my EBay Store:
The Operating System